Guvenc Ozel¶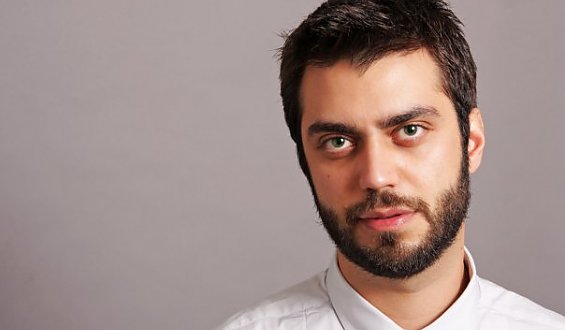 Biosketch¶
Guvenc Ozel is an internationally renowned architect practicing in Los Angeles and Vienna. He is the principal of Ozel Office, an interdisciplinary design firm operating in Los Angeles and Istanbul. Among other awards, he received David Taylor Memorial Prize and James Gamble Rogers Memorial Scholarship from the Yale University. He taught at Yale and Woodbury Universities and he is the director of the IDEAS Lab in UCLA. He has developed numerous kinetic installations that explore the relationship between architecture, movement and human thought, asking whether kinetic architecture could establish a direct connection with user thoughts and reconfigure its physical boundaries accordingly.
Kinetic architecture¶
Guvenc spoke about his research at the intersection of architecture, visual arts, and urban culture. He prefers to develop an approach rather than a style, and he believes in the fusion of aesthetics, new technologies and sustainable practices. Guvenc described his work on the project titled 'Cerebral hut' – a space that is reactive to brain activity. For this project, Guvenc and his team (Ozel Office) hacked and reprogrammed a commercially available device that can measure the degree of user concentration and blinking, and translated these data into the motion of a surrounding structures. Their research of the different folding patterns led to the creation of a kinetic environment that allowed its users to control their physical surroundings by mere thought. As the user engages in activities that increase her concentration, such as imagining movement, the environment responds in real time and changes its configuration. 'Cerebral hut' is a tool for exploring kinetic surroundings and the relationship between technology, movement, and space. It is a first built environment that incorporates a moving architecture that directly responds to human mental activity and challenges our static notions of space.